On February 21, 2013
No Comments
[Blog] Love Motels for your one-night stander
In Korea, most if not all motels cater to couples. It is extremely strange for a korean to rent a Love Motel by himself/herself in the afternoon. I will show you how to find cheap love motels and how it works. Before getting your room, you should approach the office area that has a little window for the motel worker to give you your keys. Keys can range from electronic cards to the traditional metal keys. People usually rent by the hour > Overnight stay > Day. If you go to a high class love motel they will provide you with a computer filled with porn and a tv with a couple of adult channels. They will provide you with a razor/ soap / toothbrush / lube / Condoms / face masks.
Something that looks like this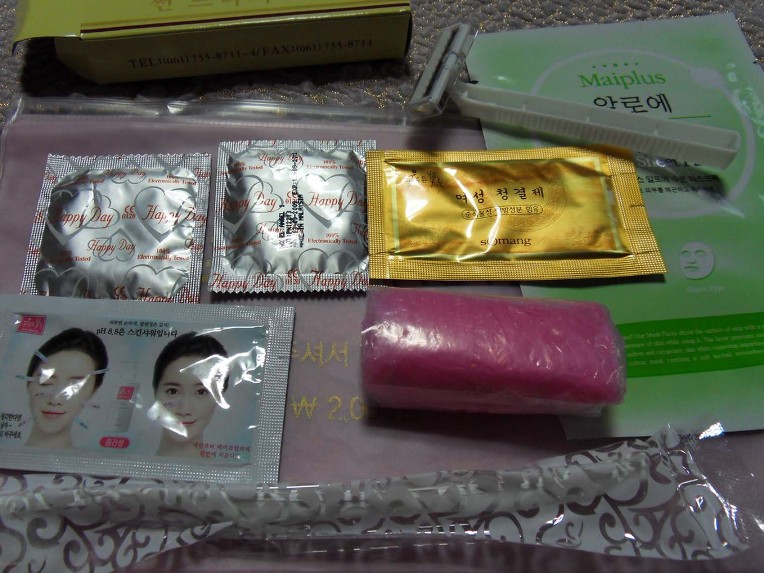 I use moga.co.kr  to find my motel + discounts. I highly recommend the android / IOS App Motel Guide by Moga (모텔가이드)
The pricing looks something like this…  there are usually at least two-three types of room. Price are different depending on the time and day. It gets more expensive at night!
Okay, there's something you must grasp! Usually people rent by the hour and there is a certain / specific time you could checkin and checkout. 속박 [Sok-Bak] means overnight stay and in this case you may rent the room after 8pm. Weekdays are usually cheaper with the exception of friday. I made a lil mistake with the translation. The Grey Price= Regular price, The Red price-Moga membership price, the blue price=Promotion price.
Here are some of the motels I've stayed in and highly recommend! Since I could speak korean, I asked for a day-rate which isn't included in the advertised price so you must ask for it. Day price are usually double the over-night stay. Cheapest I've stayed in is 70,000 and most expensive is 120,000 won.
Parfe (75,000 won Day Rate)                                                               Major (85,000 won day rate)